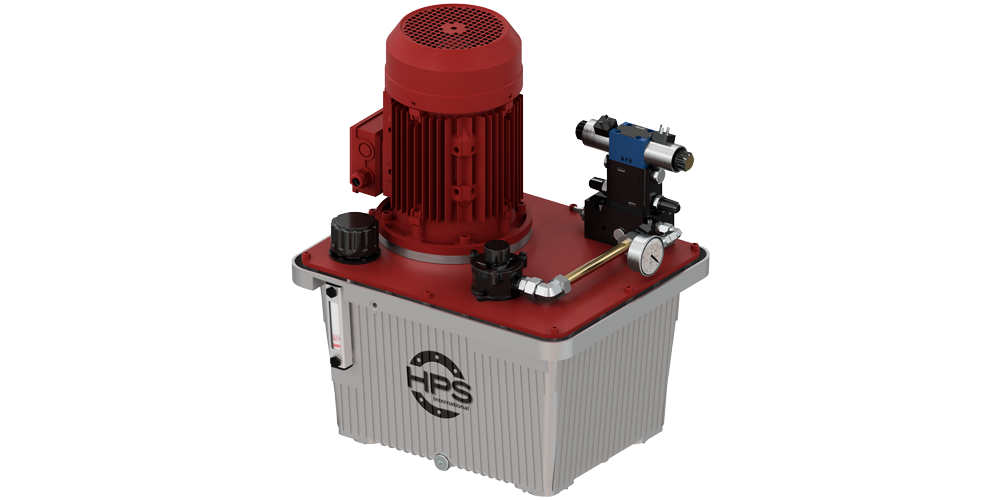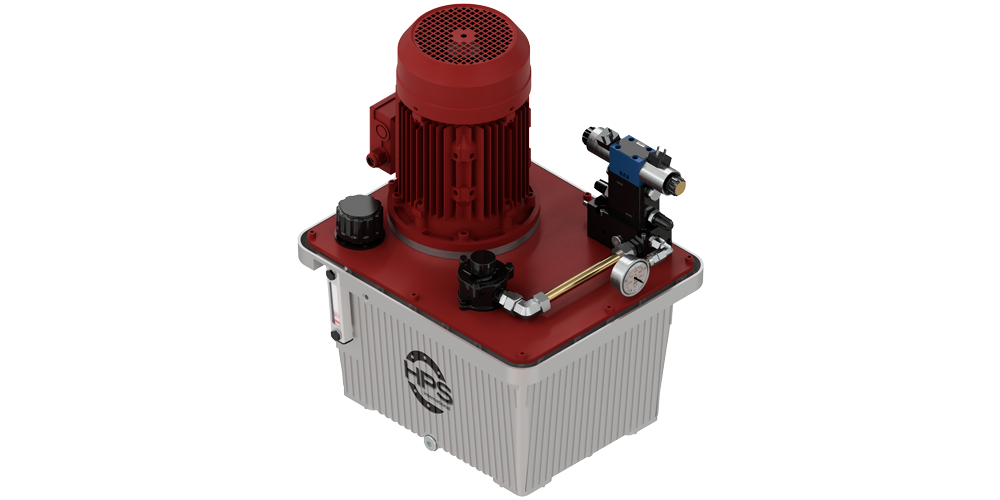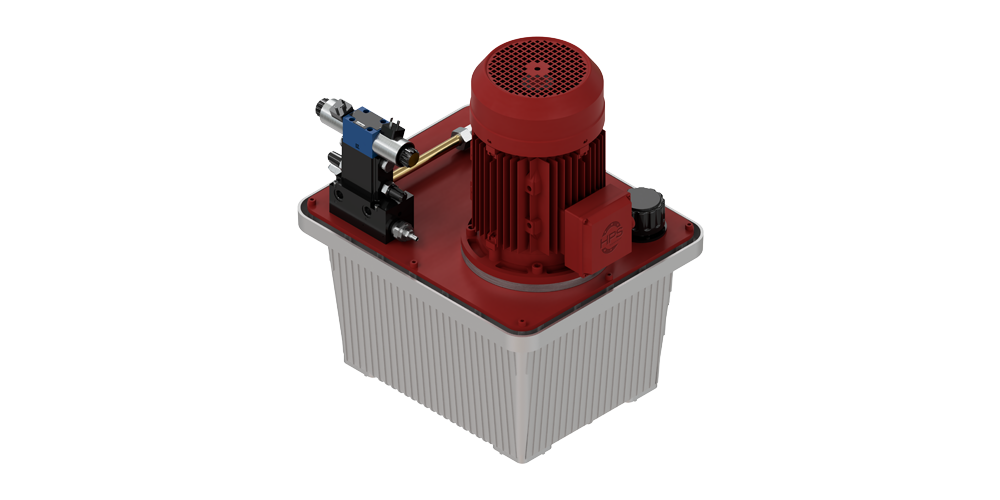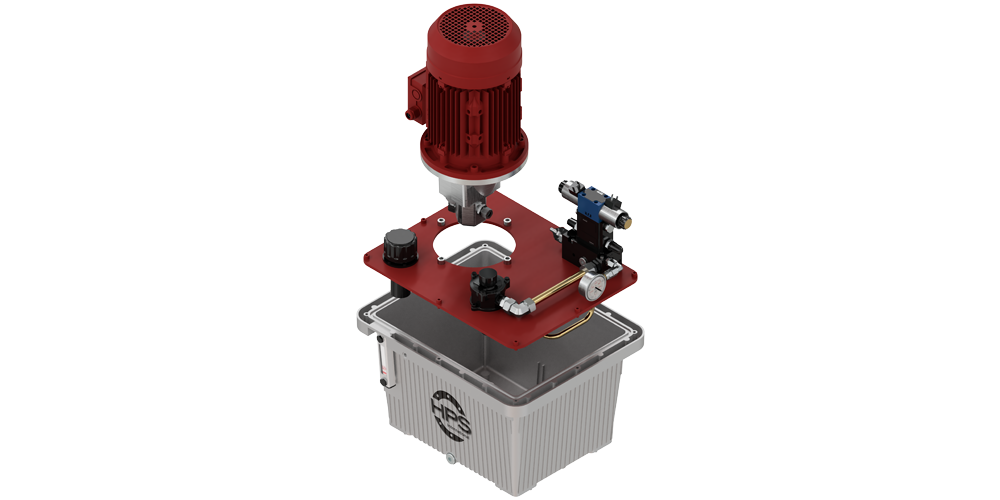 Manufacture and sale of Standardized Hydraulic Power Unit
Standardized Hydraulic Power Unit
At HPS HYDROPNEU we have used our years of experience to develop power unit series that can cover a wide range of applications. Our standardized compact unit series KA, available in five sizes, already covers many common applications and can be adapted quickly and cost-effectively to your requirements due to its modular design and numerous additional options.
TECHNICAL DATA:
Designation

Construction


Size 1

Construction


Size 2

Construction


Size 3

Construction


Size 4

Construction


Size 5
Max. flow rate Qmax in L/min
2
4,5
11,5

15,5

21
Operating pressure pmax in bar
250
Engine power Pmax in kW
1,1
2,2
5,5
7,5
11
Oil reservoir size in L
13
30
44
70
100
Filtering

Return flow filter β 10 ≥ 75 (μm)

Heat flow in kW emitted by the oil tank

(free air circulation on all sides, temperature difference 40K)

0,17
0,32
0,46
0,6

0,8

Optional cooler max. cooling capacity in kW

(together with heat radiation approx. 50% of the drive power)

0,5
1
2,5
3,5
5
Optional heating element max. heating power in kW

(heating only possible in connection with steel tank)

not possible

not possible

Steel tank


40 L
1

Steel tank


60 L
1,25
1,45
BASIC FEATURES:
•

Compact design for easy integration into your system

•

For valve assembly of construction size NG6 (other sizes available a request)

•

Oil tank made of aluminum with high radiating capacity (steel possible on request)

•

Medium: hydraulic mineral oil HLP according to DIN 51524 part 2 (others possible on request)

•

Ambient temperature range -20 °C to +40 °C

•

Degree of protection IP55 (others possible on request)

•

Adjustable pressure relief valve as security element

•

Pressure gauge for displaying the set pressure

•

Sight glass for checking the fill level

•

Return flow filter with optical contamination indicator

•

Piping and electrical wiring up to the power unit limit
In addition to these basic equipment features, units of the HPS HYDROPNEU compact series can be individually adapted to your requirements with additional options.
SELECTABLE EQUIPMENT:
• Number of valve positions and thus adaptation to the number of userstobe operated
• Flexible valve assembly and thus realization of the desired function
- Speed reduction of individual axes
- Pressure reduction of individual axes
- Load holding function
• Level monitaring via electric signal transmitters
• Tamperature monitaring via electric signal transmitters
• Active cooling when used in a warm environment or operating in a different mode
• Tank heaters when used in cold environments (only possible in conjunction with steel tanks)
• Different Interfaces to the operator possible
- Terminal box
- Control cabinet with controls
- Complete control system including software
• Oil collection tray
• Pressure accumulator
• Various filter types
• Different sensor technology
• Also special versions possible such as "ATEX"
• Additional options available on request
DIMENSIONS AND WEIGHTS OF THE SERIES KA:
Designation
Construction
Size 1
Construction
Size 2
Construction
Size 3
Construction
Size 4
Construction
Size 5
Length L in mm
340
510
550
650
700
Width B in mm
270
360
450
510
540
Height H in mm
550
660
700
900
1050

Approx. weight in kg




(without pressure fluid)

15
40
95
95
180
SERVICE:
We will be happy to advise you on the design for your specific application.
On request, we carry out an installation on site with subsequent hydraulic commissioning.
Please do not hesitate to call us at + 49 (0) 711 / 34 29 99-0
See our products
Catalog