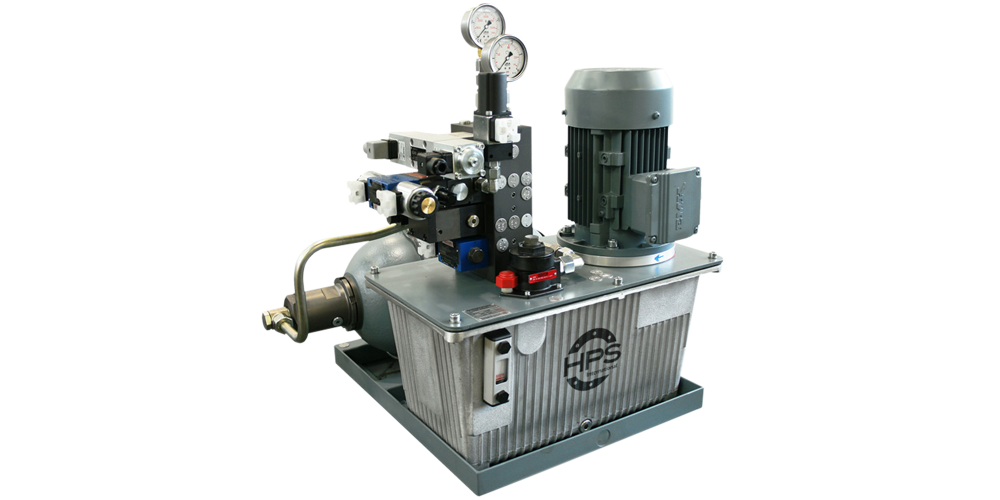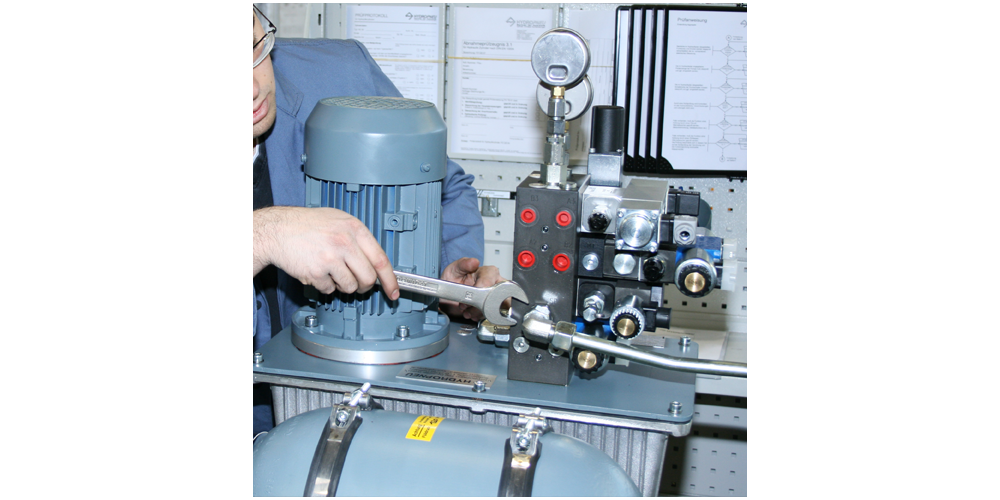 Manufacture and sale of Industry Sectors and Applications
Industry Sectors and Applications
Whether standardized compact units (KA series), user-specific units (BA series) or complete hydraulic systems with electronic control: HPS HYDROPNEU offers the right solution for many industries and applications.

Every application is different. The special customer request specifies the objective. Also the hydraulics used must be designed for and adapted to each individual case and every industry. By using different materials and components in a variety of different sizes, we can design hydraulic systems for a wide variety of applications. We also provide solutions for environments with special security requirements (such as ATEX protection). Based on the requirements and wishes of our customers, we combine and assemble our high-quality hydraulic cylinders and units to complete hydraulic systems. In accordance with the motto "Everything from one source", the individual components can be optimally tailored to each other and to the respective field of application.

Due to our many years of experience, the constant adaptation to current performance standards, and the use of proven components, HPS HYDROPNEU hydraulic power units meet the highest demands on quality and reliability.
HPS HYDROPNEU has been building hydraulic power units for a wide variety of applications for more than 50 years in the following industries:
Aerospace technology
Automation
Automotive industry
Drive technology
Food industry
Foundry industry: Chill casting; Die casting machines; Pressure die casting molds and tools
General mechanical engineering
Handling / Logistic / Transport
Material technology
Measurement technology
Metalworking industry: Machine tools; Machining centers; Lathes; Grinders; Forming tools; Bending machines; Presses; Coil processing lines; Straightening plants; Milling machines; Sawing machines
Packaging industry
Paper industry
Plastic industry: Plastic injection molding; Extrusion systems; Blow molding machines
Power plants: Coal-fired power plants; Waste incinerators; Hydroelectric power stations
Steel industry: Rolling mill machinery; Furnaces, stokers; Straightening plants; Presses
Test benches and Testing facilities
Video systems
Water / Wastewater industry
SERVICE:
We will be happy to advise you on the design for your specific application.
On request, we carry out an installation on site with subsequent hydraulic commissioning.
Please do not hesitate to call us at + 49 (0) 711 / 34 29 99-0
See our products
Catalog