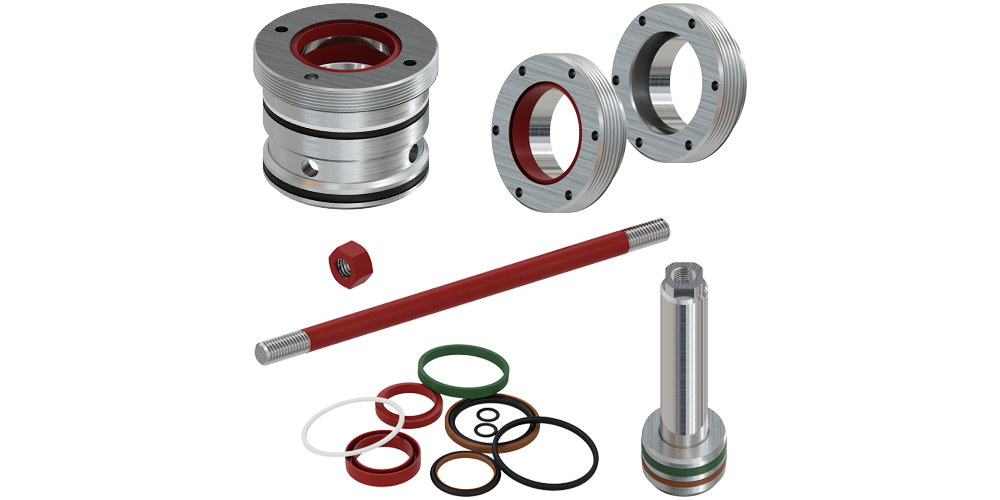 Manufacture and sale of Spare Parts
Spare Parts
All the little things
Our range of components covers the whole spectrum of attaching and mounting parts subject to DIN/ISO standards as well as custom-made attaching and mounting parts. Furthermore, we offer you a complete range of spare parts for our cylinders, power units, and hydraulic controls.
HPS offers everything you need in connection to hydraulic cylinders and power units:
• Spare parts such as seals, bushings, piston rods, etc.
• Attaching parts such as swivel heads, clevises, clevis feet, etc.
• Proximity switches
• Displacement transducers
• Power units and control components such as valves, pumps, etc.
Contact:
Please do not hesitate to call us at + 49 (0) 711 / 34 29 99-0
See our products
Catalog